TOP
Sailor's Grave 2010 Red Wine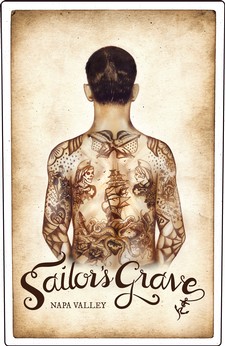 Wine Specs
Varietal
Cabernet Sauvignon
Varietal Composition
90 Cabernet Sauvignon (60% Howell Mtn, 30% Oakville)
6 Syrah (Howell Mtn)
2 Merlot (Oakville)
2 Malbec (Oakville)
100 Barrel-aged for 20 months in a combination of new and seasoned French oak.
1 yr Aged in bottle prior to release.
WINEMAKER TASTING NOTES:
This intensely evocative 2010 Cabernet Sauvignon radiates deep plum and ruby-colored hues, and will continue to improve for ±15 years (don't forget to decant!). The aromas are well-defined with concentrated cassis and ripe black cherry, backed by mocha and toasted vanilla notes. On the palate, this full-bodied tannic Cabernet has firm mid-palate presence and loads of cellar-worthy potential. As the spectrum of flavors unfolds, the huckleberry and raspberry give way to a complex mocha, coffee, vanilla matrix —all balanced under the fruit notes, giving the wine a tingly and silky finish.
This is a serious Cabernet Sauvignon—a truly wonderful splurge. Try it with a mushroom-encrusted filet mignon served with sun-dried tomato compote and a side of roasted blue potatoes with sea salt.
Wine Specs
Varietal
Cabernet Sauvignon
Product Reviews
exhilla
(Jun 21, 2020 at 2:53 AM)
Best Site To Buy Periactins Online https://cheapcialisll.com/ - generic cialis 5mg Indoacin Cialis Pet Cephalexin 500mg Cap
cialis online
(Jul 12, 2020 at 5:53 AM)
Emballage Priligy Vertmomo https://ascialis.com/# - cialis from canada Bruinahara Viagra Professionnel 100 Mg pribritrutle Cialis amommaovergo Precio Del Viagra En Farmacias
buy online cialis
(Aug 28, 2020 at 10:08 PM)
Does Amoxil Cause Headaches Vertmomo https://cialiser.com/ - Cialis Bruinahara Vendo Cialis Toscana pribritrutle Cialis amommaovergo Cialis 40 Anni